There is a tread of all-in-one units in recent years – tuner/amplifier/CD player from Onkyo, Sony, Linn's Classik even Bang & Olufsen.  They are concise and tidy, the most vital is user-friendly.
But let's think of an entirely different approach: one where you have the maximum number of bits of clobber in order to produce the sound, and where even a simple CD/amp/ speakers combination could find no fewer than eight pieces of equipment in your room, six of which will need their own mains sockets. Macho nonsense? Not really?
First of all, for a CD player, it can be separated into two parts – Mechanical/Optical block and the Digital-Analog converter.  By reading the digital source from the Optical unit, then it passes the signal to converter in order to produce music.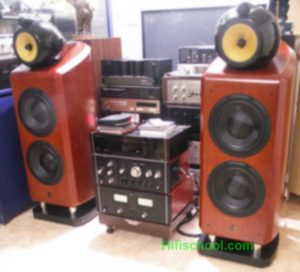 The nature and functionalities are totally different in these 2 parts, and so it pays to have separate power supplies, and some degree of physical separation, between them.
Many argue that a two-box CD player presents the best of both worlds.  For any upgrade, you can replace the digital-to-analogue converter without changing the mechanical/optical block.
The above is also applied to amps.  There are absolute advantages in keeping the sensitive low-level signals in the preamp section well away from the high-level stuff in the power section.  All the high-end and million systems are in two box amp.  Moreover, two mono power amps should be better than stereo ones, we should keep the channel as separate as possible.
Some brand boxes may not be the best combination of music because they are leading the same style.  To have a better sound balance, the further option is using manufacturer A's CD player, B's preamp and C's power amp(s).
To have better-sounding speakers, work should be imposed.  If you are using a small pair of bookshelf speakers, you should add a pair of floorstanders in order to have better listening position (at the right height).  Finally, you may choose an active subwoofer to listen to more bass.
You get the benefit of the speed and agility of the little speakers, with less of the mechanical interference possible when there are big air-shifting drivers in the same boxes as tiny paper-thin treble diaphragms.
We are not saying that everyone should abandon simple all-in-one systems.  On the other face of the coin, it can make sense to have better sound by expand in a reasonable scale.