Background
More speakers in a home theater should produce better experience in surround sound.  For 9.1 system, it should deliver "cinematic" experience with 9 speakers and a subwoofer.  The main difference is that 9.1 system contains an additional pair of front height speakers.
For the 9.1 system, it consists of:
Item #
Description
Remarks
1
Surround Sound Processor / AMP
–
2
Center Speaker
1
3
Left / Right Speaker
1 for each side (L/R)
4
Left / Right Surround Speaker
1 for each side (L/R)
5
Left / Right Front Height Speaker
1 for each side (L/R)
6
Subwoofer
1
NOTES: for items 2-4, they are totally 5 speakers as 5 and the item 5 (subwoofer) is the ".1".  Thus, it is being called as 5.1 system.
9.1 Speaker Positioning is shown below: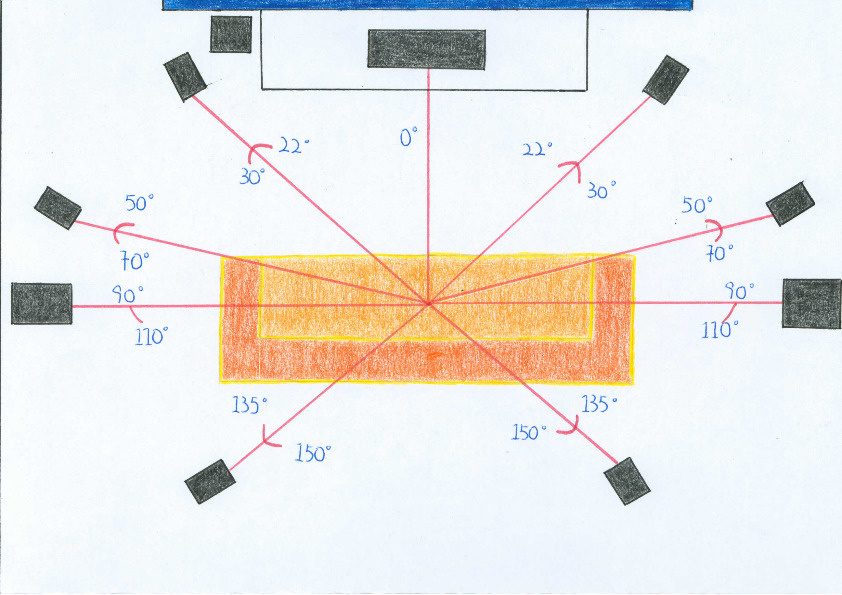 For every listening room, you should initialize the surround center control and listen to fine-tune the speaker positioning in order to get the best quality of sound experience as any other system setup.
It is important to note that you should see your speaker from your seat with a direct and clear path.  If not, your speaker(s) should be blocked by different object(s).
Finally, 3-D plan is being shown below in order to have a better understanding: